IN THIS REPORT YOU'LL LEARN MORE ABOUT...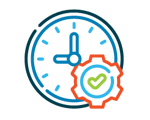 Saving 1,000s of staff hours
automating repetitive
jobs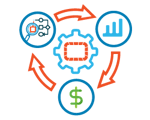 Reducing 90% errors from manual

tasks

to increase the bottom line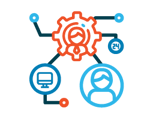 Protecting your team's sanity by
automating the drudge work
"The time-saving and work-life balance OpCon brings is incredibly valuable. Without this workload automation tool, we'd have to increase staffing significantly in this area."
– Molly Schmidt, VP of Information Technology

at

Veridian Credit Union
FREE UP YOUR TEAM AND WATCH YOUR PRODUCTIVITY SKYROCKET!
Time is money, and automation saves you both. Free your team from repetitive daily and weekly tasks and let them focus on managing your environments and rolling out new apps and services that add value to your business and your customers. Download our Buyer's Guide to learn more!


More About SMA Technologies:
SMA Technologies offers powerful, easy-to-use workload automation and orchestration software to eliminate manual tasks and manage workloads across business-critical operations. It's the perfect fit for financial institutions, insurance companies, and other transactional businesses. Many of our team members come from financial institutions and have personally experienced the power of OpCon. We exist to give you time back, so you can do what really matters—whether that's implementing strategic business objectives or making it to your child's sports game - our automation makes it possible!